Our biggest strength is our team. We've worked together a long time, and consider ourselves a family. Together, we comprise one of the most experienced teams in the field.
When you first get in touch, you'll speak with James. A founding director of the company, few people know more about brain training than he does. He will expertly answer your questions, review your case and help find the best approach for you.
If your assessment or sessions are done in the London clinic, you'll meet another of our founders, Christina. She takes care of everything in London from the initial brain map to the final session.
If your sessions are done at home, you'll meet our expert home training team; Marty, Ida and Travis. They connect by internet to run your daily sessions, help with questions, and assist you while you train.
If you have opted for a brain fitness programme to accompany your sessions, you'll meet Kate, our resident Yogi. She will put together your meditation, breath, and physical exercise plan.
Behind it all is another of our founders, Sarah. Sarah keep everything running, she will be in touch for payments, shipping, and all things logistics related.
Meet the Team
Client Liason and R&D
James ('Jamie') Roy, Client liason & Tech Director, 10 years exp.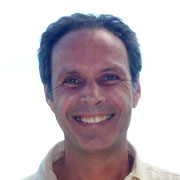 Jamie is Brainworks' client liaison, Director of Research and Development, co-founder of Brainworks and Transformational Retreats. He keeps us up-to-date on all the latest technical wizardry, keeps us 'web-connected' and develops new tools to keep us ahead.
Born and raised on Vancouver Island in Canada, James holds certifications as a Wuttke Institute Neurofeedback Specialist, LoRETA neurofeedback certification, BST Master Level Neurofeedback Practitioner, a member of the Society of Applied Neuroscience, with independent training and continued affiliation with world leaders in neurotherapy.
Learning to overcome dyslexia in the 1970s gave Jamie a keen interest in the mind. By the time he was 12 he had grown into a computer nerd and brain-geek. In his early thirties, he began a personal quest to uncover the inner mechanisms behind the brain and the process of inner growth. With neuroscience still in its infancy, he looked abroad.
He dedicated the next seven years to travelling the globe for a first-hand education in traditional mind sciences. He ordained as a Buddhist monk and studied under a wide range of traditional healers; all the while keeping up with the fast advancing field of neuroscience. The insights gained from these studies led Jamie and his wife Sarah to pioneer neurofeedback and mind technologies in the UK.
Jamie conceptualised, developed and programmed our home training platforms. He is currently in Costa Rica where he assists in running home sessions and develops new and innovative brain training methods.
London Clinic
Christina Lavelle, Director London Clinic, 10 years exp.
Christina is Brainworks' Managing Director and founder of the London clinic, where she expertly supervises all aspects of client care.
Christina holds certifications as a Wuttke Institute Neurofeedback Specialist, LoRETA neurofeedback certification, iLs certified, BST Master Level neurofeedback practitioner, a member of the Society of Applied Neuroscience, with independent training and continued affiliation with world leaders in neurotherapy.
Originally from Durham, Christina studied psychology and sociology before deciding to travel to experience the world first-hand. In Asia she realised the transformative potential of meditation, yoga, nature and nutrition. Returning to her roots in England some 10 years later, she continued her interest in the mind and body with studies in naturopathy, hypnotherapy and NLP.
On experiencing Neurofeedback she found that her experience, knowledge and empathetic nature could come together in this scientific framework. Today she expertly integrates her technical ability with the insights gained from the eastern traditions to her work.
Home Clinic
A. Martin ('Marty') Wuttke, 35 years exp.
Marty was our principle teacher when we began. Now, ten years on, we are privileged to have him working alongside us.
With 35 years' experience, Marty is one of the original neurofeedback pioneers and one of the best-known names in the field. He has developed many of the resources, equipment and protocols used by therapists the world over.
Marty began his career with Woodridge Psychiatric Hospital in 1984. During his 11-year term, he supervised neurofeedback treatment for over 1500 patients; his programme became the first large scale inpatient neurofeedback program in the USA.
In 1987, he started his own clinical practice and therapist training centre (NeuroTherapy Centers for Health) in Georgia (USA). Marty has taught advanced concepts in EEG Biofeedback (Neurotherapy) to thousands of therapists all over the world. He has instructed and consulted for neurofeedback companies including Stens, EEG Spectrum, and American Biotec. In recent years, he teamed up with other pioneers such as Joel Lubar, PhD and Robert Thatcher, PhD to teach LORETA Z-Score training workshops.
Marty's work was instrumental in the development of the world-renouned Jacob's Ladder School for Autism in Atlanta (Jacob is Marty's son), were he still handles all neurofeedback supervision.
Assisting Marty is Travis Houston. Marty handles the supervision, training protocols and progress tracking while Travis runs the individual neurofeedback sessions.
Ingrid ('Ida') Valentin, 5 years exp.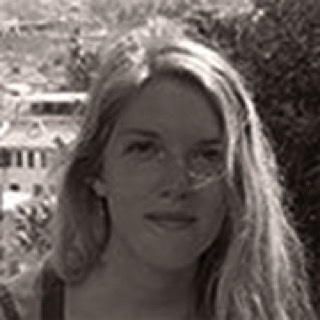 Ingrid (Ida) Valentin is a certified Neurofeedback practitioner and is finishing her Master's degree in Health Psychology. She holds diplomas in Children's Psychology, Medical Neuroscience, and Interpersonal Neurobiology.
Ida first encountered neurofeedback during an internship in Spain. By coincidence, she found herself working alongside leading neurofeedback experts in the Spanish speaking world. Fascinated by this new field, Ida became their QEEG expert after less than a year.
Being a digital nomad and polyglot, Ida has visited and worked for several neurofeedback clinics worldwide and learned different techniques from experts in Europe, Russia and America. She has experience in working with children, stress disorders and integrating neurofeedback and mindfulness practices. She has given 2500+ hours of neurofeedback training and loves nothing more than interpreting QEEG recordings. She's able to conduct neurofeedback therapy sessions in French, Dutch, English and Spanish, and speaks basic Russian, German, Italian and Greek.
At this moment, Ida runs her own clinics in Belgium and the Netherlands (NeuroVP), and is a Certified Neurofeedback Instructor for the BFE (Biofeedback Federation of Europe). Ida also is a certified yoga teacher and mindfulness teacher and has attended several silent meditation retreats. In her spare time, she enjoys dancing contemporary ballet and plays the cello.
Travis Houston, Neurofeedback Technician & assistant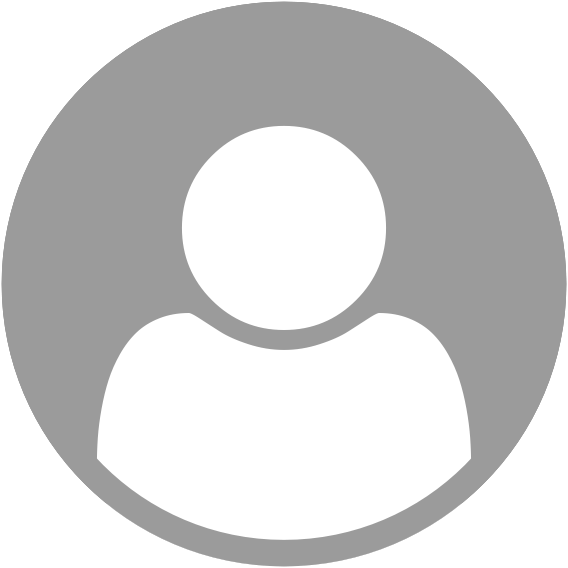 Travis assists Marty, Ida, and Jamie with running home sessions. He has been trained by Marty at the Wuttke Institute in California, and has been assisting Marty since 2016.
While studying psychology and physiology in college, Travis worked with children on the Autistic Spectrum at a care facility in California. He is currently undertaking studies in political science at the University of California, Santa Barbara.
He took up neurofeedback as many of us did, due to his personal experience: both with his mother that suffers from Fibromyalgia, and from working with children on the Spectrum.
He is a natural - the science and theory behind neurofeedback came to him quickly, and he had a great eye for detail. Travis is a wonderful addition to our team.
Operations
Sarah is the co-founder and Operations Director of Brainworks and Transformational Retreats; she handles all the accounts, provides client support and neuro-nutrition advice, and generally keeps the company running efficiently.
Company Director and Brainworks co-founder. Sarah holds certifications as a Wuttke Institute Neurofeedback Specialist, LoRETA neurofeedback certification, iLs certified, BST Master Level Neurofeedback Practitioner, member of the Society of Applied Neuroscience, with independent training and continued affiliation with world leaders in neurotherapy.
Born and raised near London, Sarah spent her twenties working as an accountant in industry. Following a deeper calling, she co-managed a renowned health food store, while continuing her studies in mind-body health at The College of Natural Nutrition and running a private practice as a nutritional advisor. In her 30s, she moved to India to develop a greater experiential and theoretical knowledge of Yogic philosophy. It was here that she met her future husband James, with whom she built a renowned practice specialising in spiritual development for advanced practitioners.
Since closing their full-time Bristol clinic in 2012, James and Sarah have re-located to Costa Rica to return to the roots of their practice, blending the best mind technologies of the east and west into an integrative retreat setting.
Kate Hewett
Director Transformational Retreats, Mindset Coaching and Mindset Fitness
Kate is a co-founder of Brainworks Transformational Retreats, and directs our Mindset Coaching and Mindset Fitness programmes. With 18 years as a yoga and meditation teacher and 3 years working closely alongside neurotherapists Jamie and Sarah Roy, she specialises in developing tailored programmes to suit her clients' brain and nervous system patterns.
She has a rare understanding of how to customise traditional brain balancing techniques to individual brain patterns. This she does through specific breath, movement, and meditation exercises which can be adapted to suit your lifestyle.
Kate is also a qualified coach working with professionals around the world since 2011, and sees time and again how vital brain-body balance is to her clients' success.
Highly dedicated to her own personal and spiritual development, over the past twenty years she has extensively practised yoga and meditation, studied Taoist, Tantric, Buddhist and Yogic texts with insightful teachers, undergone spiritual initiations, attended numerous silent meditation retreats and had some transformative neurofeedback.
In 2012, Kate joined our team as co-founder of Transformational Retreats. Based on the stunning results from combining neuroscience and traditonal techniques on our retreats, she helped innovate our Mindset programmes.
SaveSave